Wildlife of DuPage County
The Wildlife of DuPage County book was part of a my senior project assignment for my re-branding of the Forest Preserve District of DuPage County. I used copyright free antique plant etchings in the background throughout the book as well as wildlife photography in the form of cutouts and rectangles.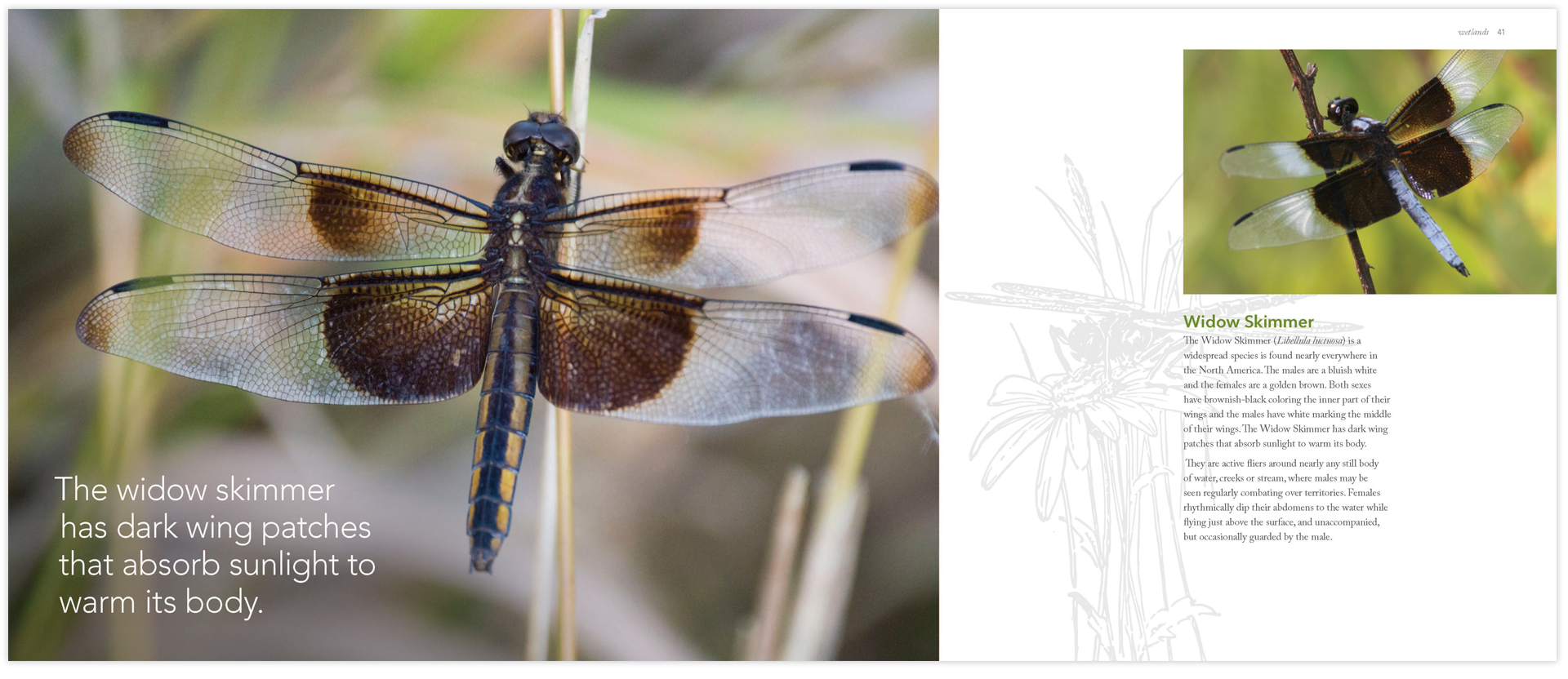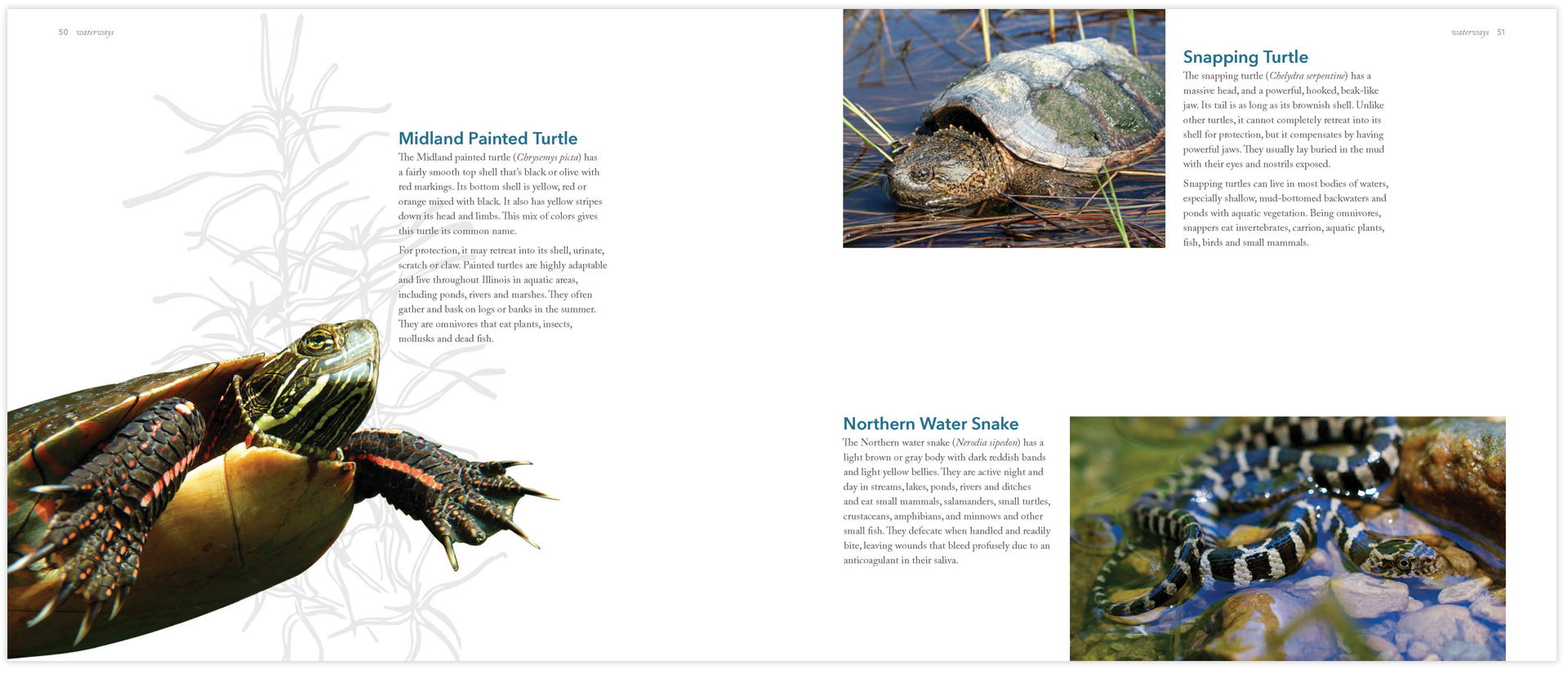 credits
Disclaimer: This publication may contain copyrighted material, the use of which has not been specifically authorized by the copyright holders. The content made available in this publication is part of an educational exercise and is used for the purpose of teaching and learning under the fair use provision of copyright law.
Many of the photos in this book come from google searches or flickr images. The photos that I personally took are the cover photo, the photos on the chapter header pages (woodlands, prairies, wetlands, and waterway), the red-spotted admiral, the red-tailed hawk cutout, the tiger swallowtail, the monarch cutout, the large widow skimmer dragonfly photo, the ebony jewelwing cutout, and the great blue heron cutout.